In 1984, Superbowl commercials were just beginning to be superstars in their own right during the most watched television event of the year. And one of the most widely remembered and widely acclaimed was Apple Computer's 1984 spot in which they used a prophetic vision of George Orwell's dystopian future to introduce the Macintosh PC.

But irony is a fickle mistress, and on Feb. 12, 2017 the same company that sought to introduce a world free of tyranny through personal computers and the soon to be internet 32 years ago are the ones now seeking to become Big Brother and censor free speech that doesn't fit their liberal corporate agenda.


And in a frighteningly Orwellian interview with The Telegraph, Cook explains calmly how to fix 'fake news'...
"It has to be ingrained in the schools, it has to be ingrained in the public," said Mr Cook. "There has to be a massive campaign. We have to think through every demographic.
"We need the modern version of a public-service announcement campaign. It can be done quickly if there is a will."
"We are going through this period of time right here where unfortunately some of the people that are winning are the people that spend their time trying to get the most clicks, not tell the most truth," he said. "It's killing people's minds in a way."
"All of us technology companies need to create some tools that help diminish the volume of fake news.
"We must try to squeeze this without stepping on freedom of speech and of the press, but we must also help the reader. Too many of us are just in the complain category right now and haven't figured out what to do."
Apple CEO Tim Cook is not the only corporate magnate seeking to censor free speech that is in opposition to their agendas, as Amazon's Jeff Bezos, Twitter's Jack Dorsey, Google's Eric Schmidt, and even Facebook's Mark Zuckerburg have all invested money and technology towards silencing alternative news sources that have repeatedly pointed out the lies and propaganda of the oligarchical establishment.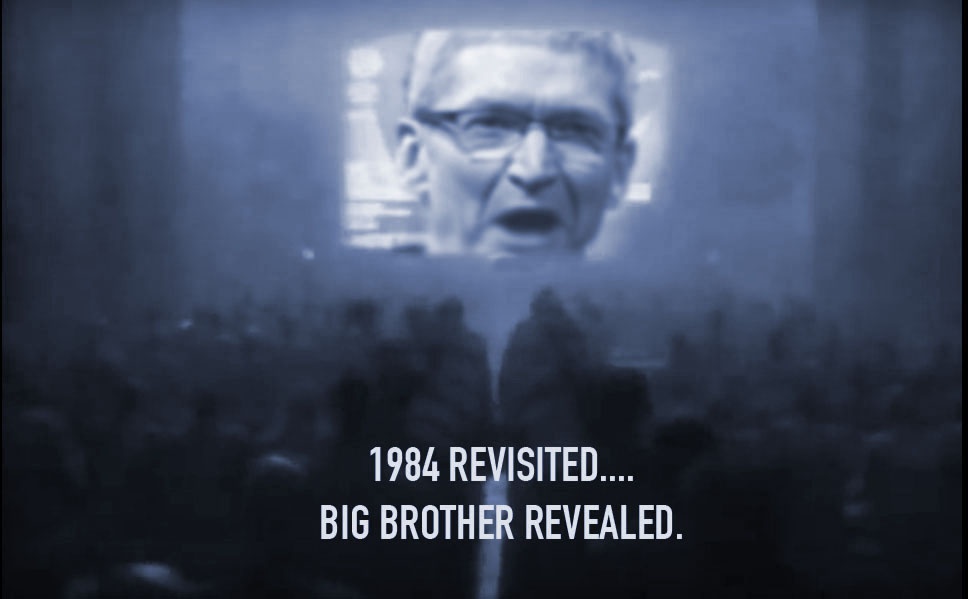 Alex Jones's motto for his ever growing media empire is "There is a war on for your mind!", and this has never been more accurate since Donald Trump won the election for President just three months ago. And just like many dystopian books, movies, and stories that talk about a world run by corporations rather than governments, Apple's Tim Cook is now trying to lead us into that type of future, and follow the path that his company laid out in a commercial three decades ago.