With Greece once again rushing to the forefront of events within the European Union over their never ending debt crisis, political and economic analysts directly point to the Southern European nation as the catalyst that could end the Euro currency experiment forever.

And ironically the Black Swan that could bring about not only an end to the Euro, but perhaps even put a dagger in the heart of the EU itself, is Donald Trump and his version of dollar diplomacy.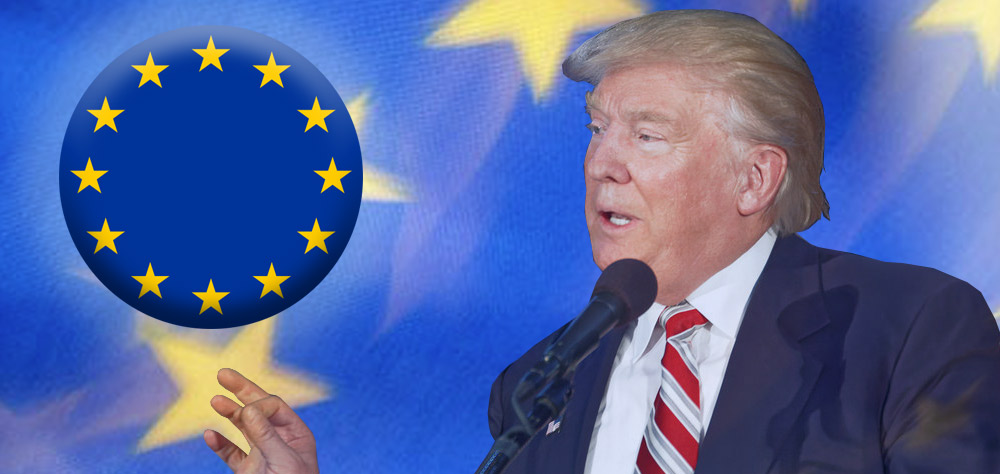 Donald Trump's pick for EU ambassador Ted Malloch claimed senior Greek economists are looking into taking on the American banknotes if the country turns its back on the European currency.
Due to Greece's crippling financial crisis, officials are said to be desperately searching for an alternative to the Eurozone, which would 'freak out' Angela Merkel, according to Malloch.
Prof Malloch was interviewed on Greek TV, where he said Greece leaving the EU would be the best option for residents, and added the current situation is 'simply unsustainable'.
'I know some Greek economists who have even gone to leading think tanks in the US to discuss this topic and the question of dollarization,' he said, according to local press.
'Such a topic of course freaks out the Germans because they really don't want to hear such ideas.'
The likely candidate for the Brussels envoy job has previously stated he expects the Euro to crash by 2018. - Daily Mail
Three years ago, when Greece fought their last debt battle against Germany and the EU Troika, it was
Russia who offered to backstop Greece
should they choose to leave the EU and default on their sovereign debt. But that was back in 2013 when Barack Obama was President of the United States, and now the entire environment has changed since President Trump is a staunch supporter of seeing the European Union breakup for a return to nationalism.
The
Euro currency is already doomed to die
, and for European nations currently reliant upon the continental currency for their monetary system it may be a case of the first ones out the door will have the benefit of making the best deals. And this assessment has already proven accurate for the UK following their Brexit from the EU, and now it is upon Greece to make their most important decision on whether to start anew with a chance at a better future, or remain slaves to Brussels and lose everything when the Union and currency collapse whether they leave or not.