2016 was the year where economic 'experts' dropped hints in newspaper op-ed's and university white papers on how governments needed to eliminate cash to sustain the debt bubbles central banks had created through their absurd monetary policies following the 2008 financial crisis. And while many individuals pushed off the idea of banning physical cash as hyperbole and 'ivory tower' nonsense, by the end of the year at least three countries had begun testing this option, with two more implementing capital controls to achieve the same thing here in early 2017.


In late November, India's Prime Minister Modi issued a sudden mandate where the largest two denominations of currency were being completely absolved, and that the people had until December 15 to turn in their bank notes for new script. This led to an economic revolt where most people tried to exchange their money for gold or gold jewelry, shooting up the price in some cases to around $3600 per ounce.
This move in India was soon followed by the country of Venezuela, where President Maduro called for the elimination of the $100 Bolivar note to try to keep the Venezuelan people from using their near worthless money to buy food and other goods from neighboring Columbia.
Yet the questions one has to ask are, were these moves independent of one another, or were these nations being used as test cases to see how the public would react to restrictions on owning and using cash?
If we put these inquiries on the back shelf for the moment to look at two other nations instituting restrictions on cash through differing forms of capital controls, the most important focus should be on the reactions of the people to their governments restricting their ability to do as they please with their money, and in what assets they are moving into to escape those restrictions.
That answer of course is the movement of wealth into both gold and Bitcoin.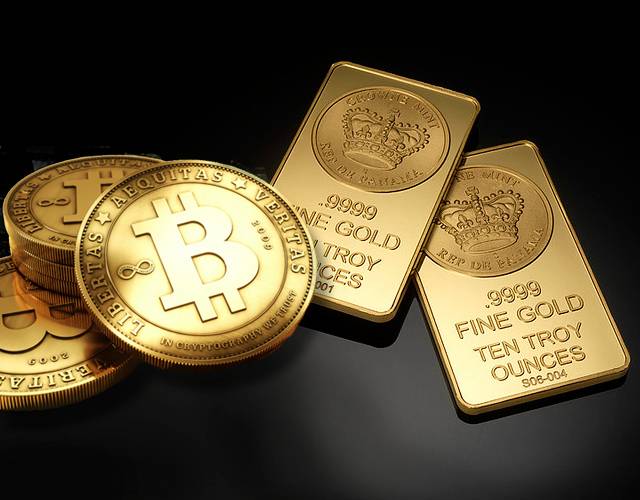 In the case of India, people looked towards their long-standing tradition of physical gold, and helped created shortages as they lost nearly all confidence in their fiat money itself. But over in China, where the government instituted capital controls restricting the offshoring of money in an attempt to counteract growing liquidity problems in their banking system, investors and individuals looked to Bitcoin as the quickest and most liquid way of transferring their Yuan into some other currency or asset outside their borders.
Heading into the second week of the new year, two additional countries are preparing to join in the war on cash and put their own peoples to the test on whether they will accept the elimination of cash, or if they will rebel en masse to this loss of economic freedom. And for both
Greeks
and
Australians
, the coming days will see what their reactions will be and if they too will seek solace in alternative forms of money, or if they will simply accept the inevitable and quietly cede their personal sovereignty to function under a digital system run at the political whims of their governments.