Alasdair Macleod is a long time precious metal analyst, and relative of a former Chancellor of the Exchequer (equivalent of U.S. Treasury Secretary) in Britain. And just a few days ago he created a petition for Donald Trump, the newly election U.S. President, to sign an executive order eliminating taxes on the purchase of physical gold and silver.

Calling the movement Make Money Great Again (MMGA), Macleod believes this is the first step in changing the environment for gold and silver to return to being real money from its current status simply as a commodity, and open the door for it to become a part of the monetary system once more as originally deigned in the Constitution.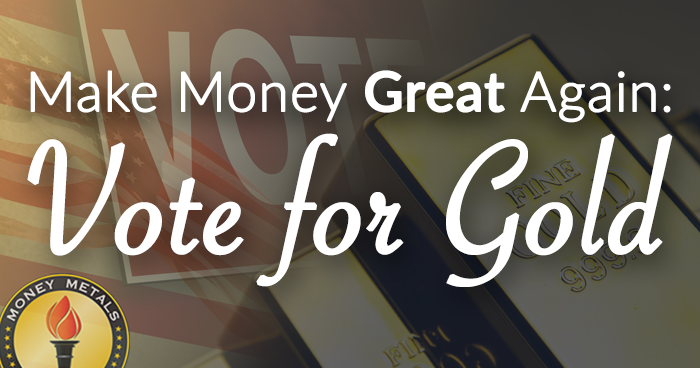 THE PETITION: MAKE MONEY GREAT AGAIN
We The People request the new administration Make Money Great Again; that gold and silver may freely be used as money alongside United States dollars.
The Constitution explicitly recognizes gold and silver as money. We therefore petition that:


All tax discrimination against gold and silver must cease, including the removal of all capital gains tax on holdings of, and transactions in gold and silver, and;

That all impediments to using gold and silver as constitutionally-recognized money be removed.

We Petition the Administration to sign this Executive Order to Make Money Great Again. - MMGA
Making money great again by eliminating taxes on gold and silver is already occurring at many state levels, including a recent bill being brought to the House floor in the coming days in the
state of Virginia
. And as this movement continues to grow at the local level, it will put more pressure on the Federal government to re-institute gold and silver as part of our overall monetary system.