Central banks around the world no longer are tied to their original mandates of stemming inflation, and formulating monetary policies that aid in keeping unemployment at low levels. Instead, their 'new' mission has been to prop up assets at all costs, even if this means buying them hand over fist in every market available.

Leading up to the 2008 Credit Crisis, central banks had used low interest rates to create artificial bubbles in housing, equities, and securities. And when they burst in October of that year, their reactions were to simply double and triple down on these failed policies, and add in tens of trillions of dollars in money printing to ensure these types of assets not only rose to new highs, but would be protected from ever crashing again.

Ahhh... the folly of men.

Unfortunately for economies, the natural laws that govern the Invisible Hand of markets will always have the final say, just as nature is always more powerful than any technology humanity can create to try to stop its exponential power. (See New Orleans and Katrina) And despite the Fed, ECB, and Bank of Japan using every tool they could dream up, including outright buying of stocks, mortgage backed securities, sovereign bonds, and corporate bonds, they have been unable to stop the specter of deflation and stand on the threshold of seeing the mother of all bubble implosions about to take place.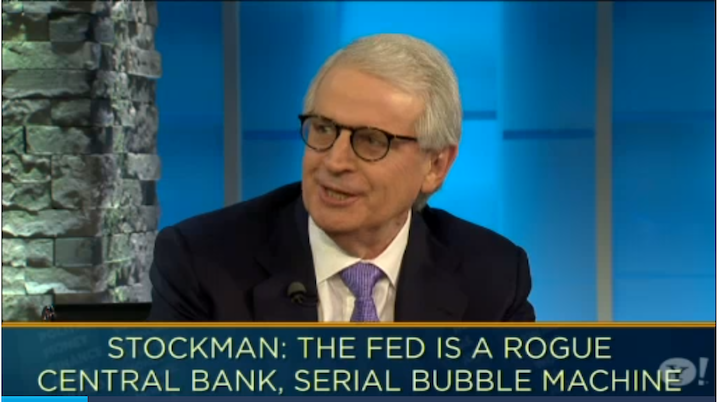 Gold will likely soar to a record within five years as asset bubbles burst in everything from bonds to credit and equities, forcing investors to find a haven, according to Old Mutual Global Investors' Diego Parrilla.
The metal is at the start of a multi-year bull run with a "few thousand dollars of upside" in a world of "monetary policy without limits" where central banks print lots of money and low or negative interest rates prevail, said Parrilla, who joined the firm as managing director of commodities last month. He's worked at Goldman Sachs Group Inc. and Bank of America Merrill Lynch.
"As some of the excesses in other asset classes get unwound, gold will perform very strongly," said 43-year-old Parrilla, who has almost 20 years experience in precious-metals markets. The "perfect storm scenario will mean that gold will perform best when other classes are doing worst." - Bloomberg
We saw this month that neither the Federal Reserve, the European Central Bank, nor the Bank of Japan could come up with any new monetary policies that could sate the market's thirst for more, nor their demand for higher and greater yields. Which means that unless these 'Masters of the Universe' are willing to initiate ultimate protocols, such as taking the banning of cash from the blackboard to the boardroom, the inevitable result will be a bursting of all these asset bubbles and an explosion for gold that will make its $1940 high in 2011 look like pocket change.