As the price of gold begins its newest leg of a long running Bull Market, an interesting investment plan has emerged which allows individuals to cash out their equity based 401K's and transfer the cash tax free (for the moment) into a gold IRA that is not only backed by physical metal, but can be located within reach.

Many companies that are offering these plans also state that you can setup the account in such a way that you can actually hold the metals in your possession as long as they are separate from any other income or wealth you control.

But this addendum to the gold IRA is not completely accurate, and the IRS is now on watch for anyone who does not follow the process to the letter, and attempts to keep their gold or silver 'at home' and not in a regulated storage location.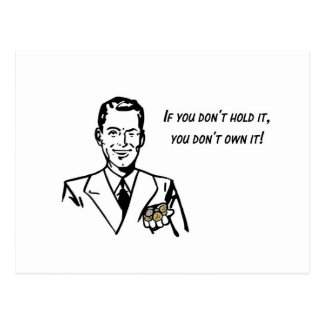 The Internal Revenue Service isn't too keen on the recent advertisements suggesting retirement savers store their tax-free individual retirement account funds in gold at their house or in safety-deposit boxes, the Wall Street Journal writes.
Storing Gold at Home: Legal, But with Caveats
The statement from the IRS comes in response to a number of ads online and on the radio, such as one from Hartford Gold Group, suggesting investors can avoid stock market turbulence by investing IRA accounts in gold coins and bullion they can store where they like, including their home, according to the Journal.
But the law on such practices is cloudy, the publication writes.
For example, IRA assets can't be stored in collectibles such as antiques, gems, artworks or wine, according to the Journal. On the other hand, it's legal to keep IRA investments in coins and bullion-quality bars in metals such as gold, silver and platinum, the publication writes.
But few IRA investment providers offer the option — Vanguard and Charles Schwab don't allows their clients to invest IRAs in physical metals, according to the Journal.
The IRS may be taking issue with just how difficult and expensive investing in physical gold could end up for the investor. Fidelity, which allows IRA investing in some coins and bullion, charges up to 2.9% to buy and 2% to sell the assets, and a further 0.125% quarterly storage fee, the publication writes.
And keeping the gold at home is not an option: out of tax compliance considerations, Fidelity requires physical metals to be stored at a qualified facility and doesn't let IRA investors take the gold out or even view it without notification from the IRA custodian, the Journal writes.
Proponents of store-at-home gold say that IRA owners can legally keep their gold in a safe-deposit box or at home if they are the owners and managers of a limited-liability company that uses the funds from the IRA to obtain the gold, according to the publication.
Some attorney says this structure would allow investors to store coins owned by the LLC at home — but for bullion, they would still have to store it in an LLC-owned safety-deposit box, the Journal writes.
Home storage can get pricy, too: one professional whose company provides paperwork for at-home storage of IRA gold charges $400 to $1,200 to set up such an LLC, according to the publication.
And because the issue of LLC ownership by IRA has no legal precedent, companies advertising home storage of IRA gold are careful to note that they don't provide legal advice, the Journal writes. - Wall Street Journal