Prior to the UK Brexit vote two weeks ago, the City of London had already begun issuing Yuan denominated bonds to help begin the internationalization of the Chinese currency. And with Britain choosing to break away from the oligarchical government that was being run out of Brussels, a new allegiance with China and their monetary system could aid in lessening Britain's financial struggles, and make China the biggest winner in the Brexit outcome.
London's role as a major offshore yuan hub is likely to survive Britain's decision to leave the European Union, but the vote could help foster the Chinese currency's internationalization by encouraging multiple yuan hubs in the bloc.

In the aftermath of the referendum, market-watchers and domestic Chinese media had raised fears London's leading role as an offshore yuan hub would be undermined, potentially setting back Beijing's efforts to internationalize the yuan.

But as the dust begins to settle, some bankers and analysts believe the pessimism was overdone. That is not to say there will not be an impact, but the move may encourage China to foster yuan trading in cities in mainland Europe and so expand the currency's global footprint.

"We expect London to keep its status as the world's largest foreign exchange center though some of the city's other financial services may have the risk to be moved to other countries following Brexit," said Andrew Fung, head of global banking and markets at Hang Seng Bank, adding FX trading is currently the key part of the yuan's internationalization. –

Sputnik News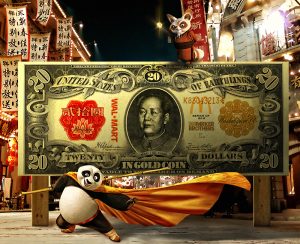 Read more on this article here...