NerdWallet is a company that provides information and resources for consumers that focuses on customer relationships in the market. Through their web portal, they strive to invoke new ideas using fundamental principals in investing, finance and economics.

Recently, NerdWallet created an infograph of the Forbes top 400 riches Americans with their related demographics and industries through which they accumulated their fortunes. With a net worth of $1.7 trillion, these 1%ers invested or built the largest industries which helped grow America to the #1 spot in world economies.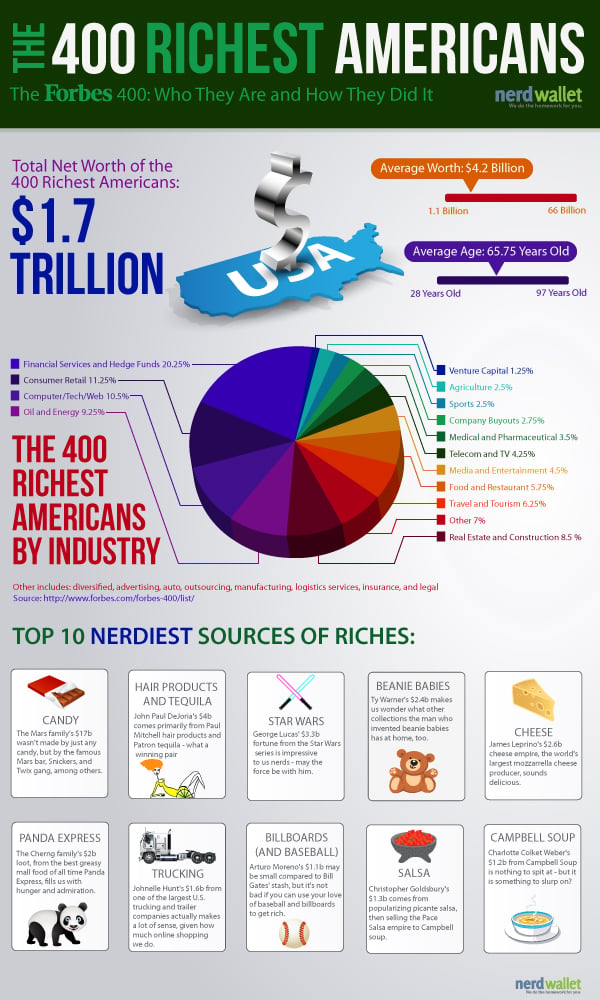 Via: NerdWallet

For more on NerdWallet, their current and past articles on finance and economics, you can go to their website to read and search daily and archival information.